Shooters often hog the spotlight in the gaming world, but this year wound up an exception, with a number of major developers holding fire until 2021. Still, we experience a few awesome shooters that deserve attention.
While licensed games overall have gotten much better over the last decade than they were before, it still feels like a treat when we get a really good one. Such is the case with Predator: Hunting Grounds, an asymmetrical multiplayer title that delivers balanced, well-designed gameplay and tight controls. Whether you're coordinating with other soldiers on the human team or stalking them solo as the Predator, you're bound to have fun.
Following up on the successful 2016 DOOM reboot, DOOM Eternal builds on this foundation with improved level design, stunning environments, and an absolutely killer soundtrack. The game's exhilerating run-n-gun gameplay shows that id Software still knows how to tango with the big guns in the genre.
Pulse-pounding action games always get us excited, and this year gave us an interesting mix of new action titles both big and small. The following two stand out amongst the rest.
Star Wars: Squadrons brings back the dogfighting action that defined some of the most well-regarded Star Wars games of yesteryear. Players hop into the cockpits of both Rebel and Imperial ships in the game's campaign, meeting a cast of well-written characters as they work with their squadron to survive.
Streets of Rage 4 marks a triumphant return for the venerable beat-'em-up franchise. With its beautiful visuals, awesome soundtrack, and slick gameplay, this game proves that its old-school approach stands the test of time and still delivers plenty of fun.
While action games keep your fists/blades/trigger finger active almost constantly, action-adventure games toe the line between combat and exploration, taking more time to build their world and characters in-between tense and/or fast-paced sequences. These kinds of games can look very different from one another, making it a difficult category to describe; nonetheless, it's home to many of the biggest games of the year.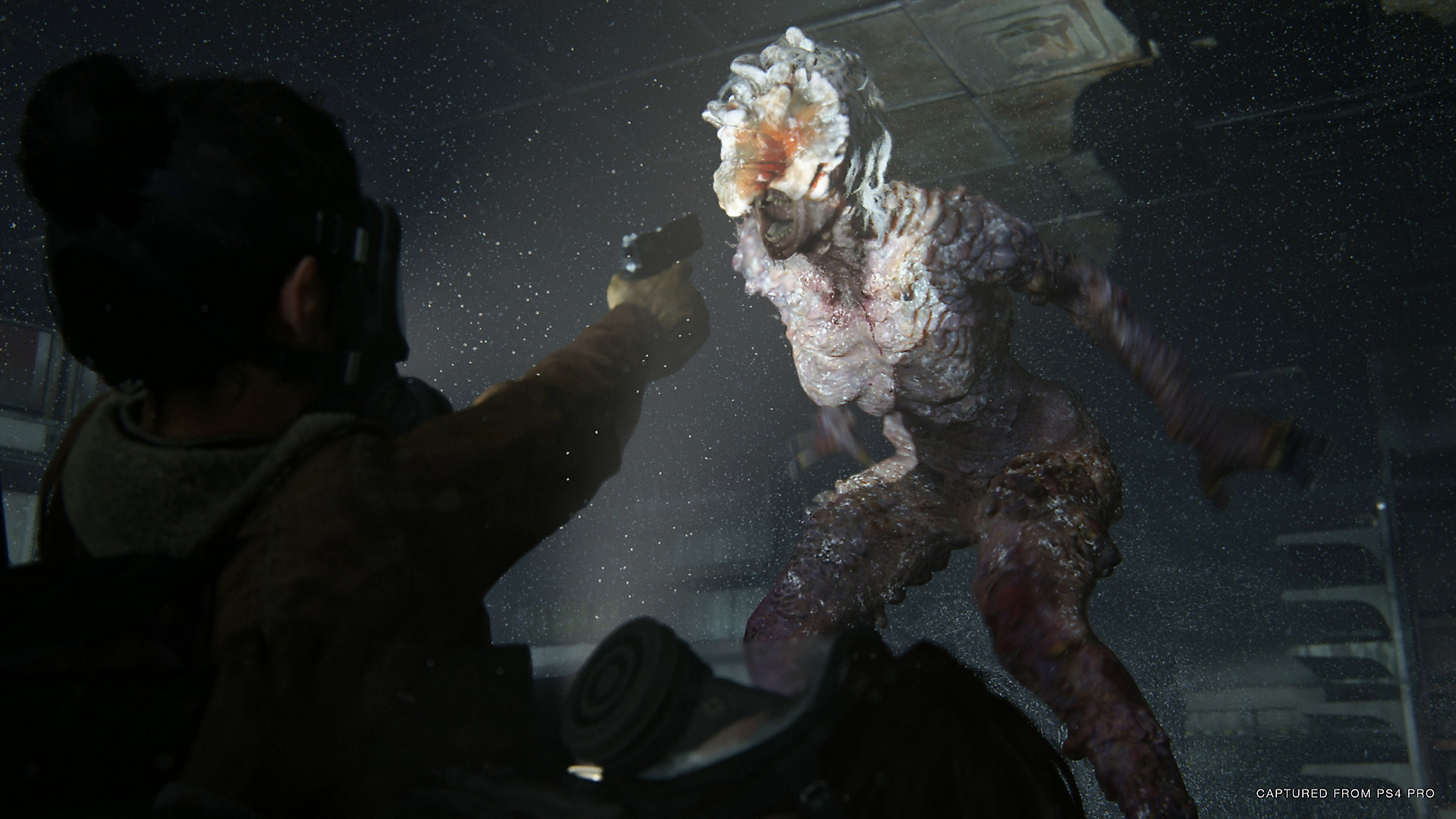 The weighty storytelling and grim stealth-action gameplay of The Last of Us return in force with The Last of Us Part II, with the series now shifting to Ellie's ordeals as a young adult. Once again Naughty Dog establishes itself as one of the most talented studios in the industry, marrying an ambitious, risk-taking narrative with expertly-crafted gameplay, all taking place in some of the best-looking environments we've seen to date.

Sucker Punch's new game Ghost of Tsushima transports players to 11th-century Japan and places them into the shoes of Jin, a Samurai who must abandon his traditional code of honor if he hopes to repel the Mongolian forces that have overtaken his home. With gorgeous vistas, slick swordplay, and compelling characters, Ghost of Tsushima presents a world begging to be explored.
Eons ago, in the age-old days of the late '80s/early '90s, adventure games were among the biggest stars of gaming. As technology advanced, new genres rose to fame, and adventure games lay largely forgotten by the public eye for around a decade. But since the late 2000s, adventure games have adapted to the new landscape and made a strong resurgence, carving out a modest but respected place among the often bigger-budget behemoths that typically dominate discussion. This year saw a couple of impressive adventure games worthy of recognition.
Supermassive Games has been honing their craft of developing character-driven horror titles for the better part of a decade. Their latest game, The Dark Pictures Anthology: Little Hope, continues this trend, improving upon the weaknesses of the previous entry in their Anthology. We're eager to see how this series develops over time.
After putting themselves on the map with the Life is Strange series, the developers at Dontnod Entertainment tackle more hot-button issues with Tell Me Why, their next character-driven episodic adventure. The powerful, emotional storytelling is their best work to date, deftly pulling players into the game's mystery and encouraging them to wrestle with deep questions of loneliness and connection that we can all relate to.
Next page: Best RPG, Best Racing Game, Best Platformer, and Best Strategy Game!