Gaming Reviews & Previews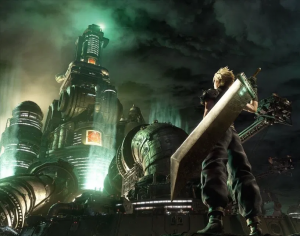 Arguably the biggest release in Final Fantasy history, Final Fantasy VII Remake, looms. We take a look back at the entire franchise.
In Cults and the Twisting of Scripture, Cody takes a look at Far Cry 5 and tackles how scripture could wrongfully be used for personal gain.
Like anything else, the sparks of divinity are buried deep in the DOOM franchise. Here's what Tyler Hummel believes it teaches us.
The Beginner's Guide is a tale that begs to be examined…but challenges your ability to understand it. What can we glean from such an enigmatic experience?
In this series of GUG Plays! staffers reminisce on how Underale taught them to play nice.
We last saw our trio of heroes seeing through and overcoming their fear. How, then, can we see their courage emerge from their love and hope?