Coming out almost exactly a year after Batman: The Telltale Series, the second season of Telltale's exciting take on the Dark Knight's harrowing adventures, Batman: The Enemy Within has arrived. While the first season started off rather lackluster but eventually built its way up to a satisfying and exciting conclusion, this new season sets an exhilarating pace right from the start. While trying to remain as spoiler-free as possible, I will say that decisions from the first season have already been implemented in a massive way in just the first episode of The Enemy Within.
Content Guide
Much like in Season 1, there is coarse language, violence, smoking, drinking, and just a little bit of gore. The Batman universe, whether in games, TV, movies, or comics has always been much darker and grittier than most of the rest of the DC universe and things are no different here. In the first episode alone we see severed appendages, hear lots of f-bombs, and Batman's enemies are more ruthless and violent than ever before. While there is a scene that takes place in a church, there is not much else in the way of religious content in this episode.
Review
I had the same reaction to The Enemy Within's first episode that I did with the finale of Season 1. That is to say that the first episode of Season 2 is simply fantastic. Telltale has hit their stride here with this series and it shows in a big way. Right out of the gate this season is already pulling out all the stops and throwing curve balls with certain character origins and backstories. Without delving too far into spoiler territory there will be two major deaths in just the first episode and a familiar, yet intimidating force will appear in Gotham but it remains to be seen if this new stranger will become an ally or an enemy to Batman.

With Oswald Cobblepot in prison and Lady Arkham missing after the end of Season 1, the big bad this time around is none other than one Edward E. Nigma (a.k.a The Riddler). Riddler has set up a series of SAW-like trap rooms all over the city and has a hit list of some of Gotham's most infamous criminals and high rollers. It is up to Bruce Wayne and his alter-ego Batman to put an end to the Riddler's schemes once and for all.
With Riddler being the main villain this season, puzzle solving and detective work feels much more prevalent at the onset this time around. After his first encounter with Batman, the Riddler leaves a puzzle box behind for the Dark Knight to solve. However, players will still get to fill the mighty boots of Batman himself in much more fleshed out combat encounters. These combat sequences which sometimes require timing and precise aiming with the right thumbstick, have been smoothed out and are now far less cumbersome than they once were. Even the boss fight/room clearing attack sequences have evolved for Season 2. As opposed to only one way to really take out a whole room of goons or a boss, Batman now has at least 2-3 options at his disposal. This helps to encourage replay value as the outcome is worth it just to see the different ways that Batman can dispense brutal justice to some dimwitted thugs.
Aside from the main plot, John Doe, who helped Bruce escape Arkham Asylum in Season 1 returns; this time, he is demanding that Bruce repay him for helping him escape. This adds a foil for Bruce Wayne while Batman contends with The Riddler and makes the non-Batman segments a lot more interesting. New and familiar characters, or at least, TellTale's new take on established Batman characters, are introduced as the episode goes on and sets up a plot with far more potential narrative branches than that of the first season.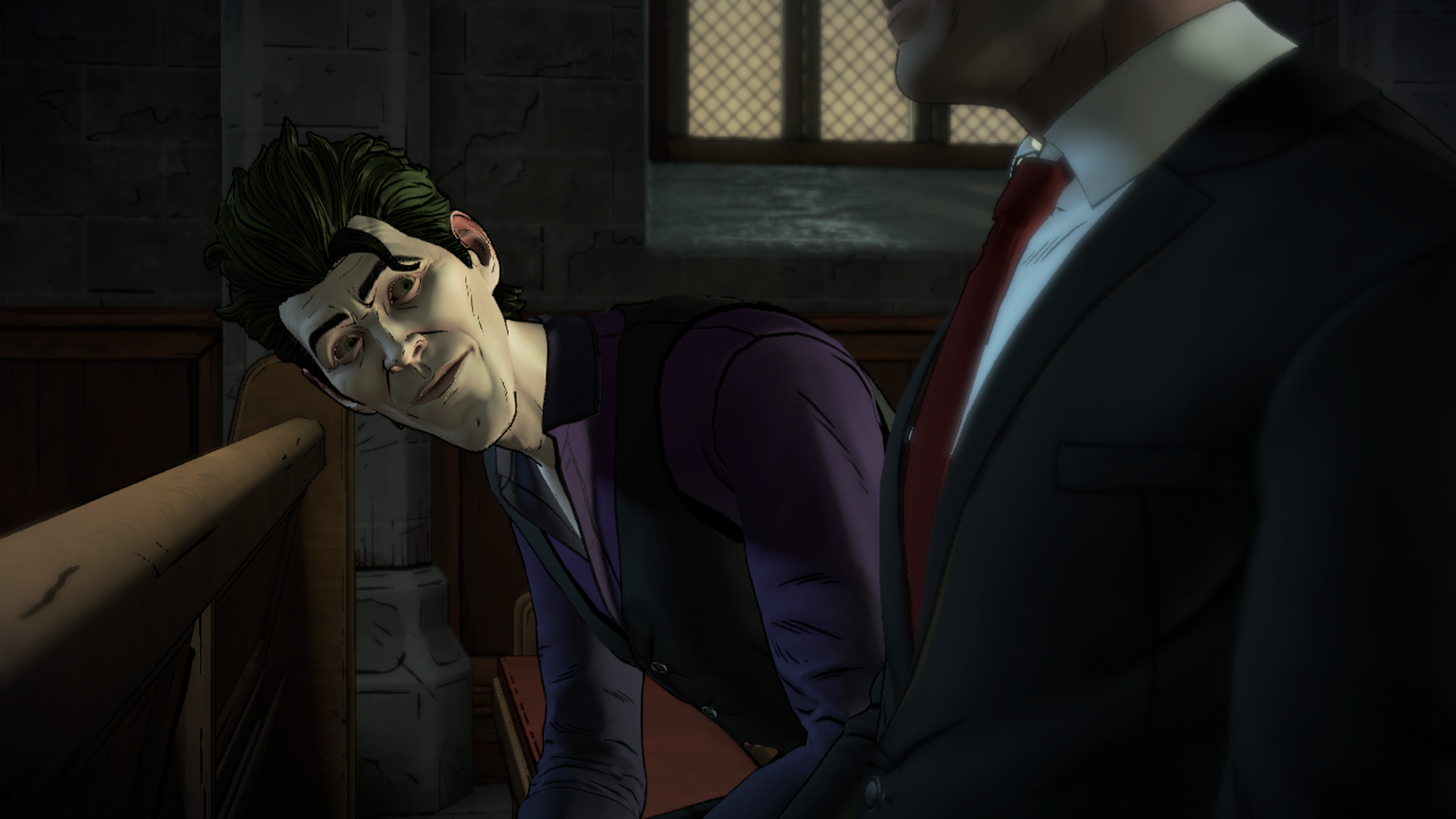 All in all, The Enemy Within is an exciting start to what could be one of Telltale's best seasons ever. With a new spin on old favorites, an interesting, branching plot, and enhanced gameplay, Batman: The TellTale Series' second season is shaping up to be something really special. Let's just hope Telltale doesn't fall into their usual trap of lackluster second and third episodes that end up dragging the entire season down.
[amazon text=Buy it from Amazon&template=carousel&asin=B01M0T7QPX,B074BV39XJ]
The Bottom Line
Season 2, or Batman: The Enemy Within is off to a much stronger start than Season 1 and with the twists, turns, and startling revelations that capped off last season's Finale, I cannot wait to see where Telltale takes this series next.