Distributor: Walt Disney Pictures

Director: Bill Condon

Writers: Stephen Chbosky & Evan Spiliotopoulos

Stars: Emma Watson, Dan Stevens, Luke Evans

Genre: Fantasy
Rating: PG
Beauty and the Beast is my favorite Disney movie of all time. It has my favorite music of any other Disney film, favorite characters, aesthetics, everything. When I saw that Disney was releasing a live action version, I was absolutely ecstatic.  After seeing the live action remake of the Jungle Book (2016), my enthusiasm grew at the fantastic job done in that film, but would they do equally well this time?
Content Guide
Violence/Scary Images: Gaston shoots the Beast several times in the climax with a gun, and there is some blood. Wolves scratch and bite the Beast, and there is a little blood. Some other characters are implied to die, but this is PG so nothing too disturbing.

Language/Crude Humor: This movie is swear free!
Spiritual Content: As expected of a fairy tale this does have magical content because the Beast and his household are enchanted.
Sexual Content: I know many in the Christian community are boycotting this film because of rumors that LeFou is homosexual. Yes, LeFou is implied to be gay, but it's in roughly three moments for about five seconds tops. After Gaston gawks at himself in the mirror and says, "I'm not done with you yet" to himself, LeFou walks in front of the mirror and says, "Me neither." Later on LeFou gets too close to Gaston during Gaston's number in the bar, but Gaston moves him away. The last and longest moment is during the ending scene when LeFou is dancing and then switches to dancing with a man and they look at each other for a moment. That's literally it, folks. Homosexuals are going to be portrayed in media today. That's a fact we must accept, but this is not shove-it-in-your-face homosexuality (*cough cough* Like Supergirl *cough cough*).  This is very subtle and is used for comedic purposes if anything.
Drug/Alcohol Reference: In the bar scene with Gaston everyone is drinking.
Other Negative Content: None of note.
Positive Content: I love how the staff has been so fleshed out and made more important and bound to the Beast. I cared about them even more than I did in the original and I was even emotional at the end when they turned back. I'm trying to keep this as spoiler-free as possible, but I loved their devotion to the Beast. It was more meaningful in this version than the original.
Review
Belle is a girl who dreams of more outside of her simple village. When her father leaves for business, he stumbles along an enchanted castle. After attempting to take a rose from the garden for Belle, he is captured by a vicious Beast. Belle goes after her father and takes his place as the Beast's prisoner. She learns that the castle, its master, and the entire household staff are under a spell that must be broken before the last petal of the enchanted rose falls or the Beast will never turn human again and the staff will become inanimate objects forever.
To me, this version of Beauty and the Beast feels much like: Beauty and the Beast: Live Action Extended Edition. That's not a bad thing. The plot and the course of the movie is very similar to the animated film, almost line for line. It has the same songs with the addition of a few more. It has the same scenes with the addition of a few more that flesh out the characters more. All of the characters act very similarly as the original, though they are given some additional backstory. I love how the movie goes into what happened to Belle's mother, makes you care more about Maurice, and explains why the Beast grew up to be such a tyrant. I love how they gave the staff members a closer bond to the Beast and lives outside of his, including families from the village.
All of the actors were well-casted. Some may criticize that not all of them had phenomenal singing voices. I enjoyed the simplicity of their singing. They weren't trying to be stage-performers or opera singers (though one is an actual opera singer in her character). They were just singing from their hearts. I got chills as Luke Evans sung "Kill the Beast." He really put his heart into that song and really took on the mantel as villain. Emma Watson made a good Belle. She put a lot of passion into the character. Dan Stevens also made a wonderful Beast. I love how CGI has advanced so much that the motion capture can truly capture his facial expressions. The staff translate well into live action with a few design changes to add intricacy. We also have the addition of another staff member named Maestro who is a harpsichord and married to the wardrobe.
What took my breath away the most was the soundtrack. It is simply gorgeous. I was swept away by the music so much I just wanted to close my eyes and breathe it in. The orchestra is phenomenal. I'm love with the Beast's solo piece "Everymore."
This is a beautiful remake of Beauty and the Beast. I feel like it stayed true to the original, but built on what was there to make it an even deeper story. Don't boycott this film. It is worth seeing in the theaters!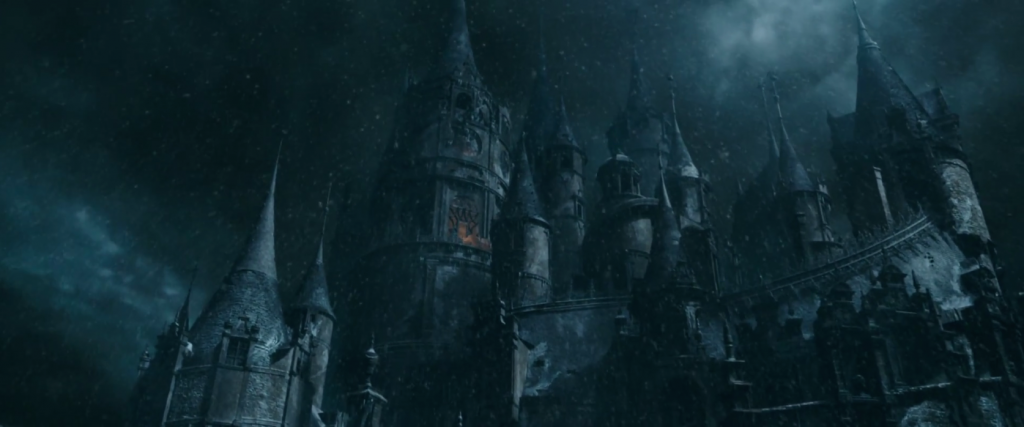 + Absolutely Gorgeous Soundtrack + Great Casting + Beautiful Effects + More songs and fleshing out to standout from the original
The Bottom Line
This is a lovely remake with added depth and filled in plot holes. Fans of the original Beauty and the Beast will love this!