Oftentimes people are quick to form an opinion on something before taking the time to really get the facts on it. It's easy to do, and the fact is I have been guilty of it as well. In the case of Christian metal bands, this has been a particularly prominent issue. It's easy to see why though. Early heavy metal bands were pioneers of songs with sacrilegious lyrics and dark, heavy melodies to accompany them (hard riffs shouldn't particularly condemn a song, but the lyrics are definitely a red flag). As a result, the people who tended to listen to this music were often doing so while the enjoying of the song's anti-religious meanings.
Fortunately, through the grace of God, people who had grown to like heavy metal for the wrong reasons were hearing and responding to the Gospel. Some Christians even liked the hard, driving melodies of the music. So what were the new and old Christians that enjoyed the hard rock style to do? Would they have to change their taste in music to become part of the church community?
The lead singer of the hard rock band Skillet, John Cooper, has a background similar to this. His family was a very traditional Christian family and did not condone his love of rock music.  John desperately wanted to listen to hard rock bands, and go to their concerts, but wasn't allowed to. He wasn't trying to go see Metallica or Ozzy; he wanted to listen to bands like Petra who had Christian lyrics. After much persistence, he got his mother to attend a show with him (though she was only going to show him the flaw in his music). Fortunately, during the concert, his mother had a change of heart after seeing the band play and worship God. You can hear his full testimony by listening to an interview he did at Creation Fest 2013 by clicking here. [1]
It's great for John Cooper that his mom changed her initial opinion on Christian metal (we might not have Skillet today if she didn't), but not all Christians come around to this thinking. The continued criticism has made it difficult for hard rock bands to find their audience. As a result, this has led youngsters to listen to whatever makes it onto secular radio, instead of Christian music that their parents would more likely approve of. The unfortunate consequence of this is that it negatively effects a young person's faith.
Opposition to Christian metal have said everything from, "How can the lyrics be uplifting God if you can't understand them?" to "All rock music is hand-written by Satan." So why should God-loving Christians accept Christian metal? I have laid out a few points to support the genre.
Please note that this article is to provide a case for Christians to support musicians that share their beliefs, not to provide a case for non-believers to support Christian rock (though it would be a good idea for them, too, if only to support a positive message in their genre).
It Shows Unity in Christianity
Nothing pushes people away faster than to see a group openly oppose someone within their faction. If we want to make our beliefs appealing to everyone, we must not drive them away with disunity. I am not saying, however, that if you see a fellow believer struggling with sin that you should look the other way. Saying that all Christian metal is bad, because secular metal can be bad, creates division between believers (that's not to say that you won't have theological differences with these musicians, though).
1 Peter 3:8 says, "Finally, all of you, have unity of mind, sympathy, brotherly love, a tender heart, and a humble mind." If we can't reflect unity, we will certainly have a hard time leading souls to Christ. Set aside the fact we won't have time because we are too busy bickering. Bands having to defend their cause to believers is a waste of time that they could be using to write God-uplifting lyrics. How can we all be parts of the same body (the body of Christ Romans 12:5) if we are working against each other?
To Keep Christians Listening to Christian Lyrics
Don't get me wrong. I am not saying that Christians should not listen to secular music. While it is fun to listen to Bullet for My Valentine, it feels much better to listen to Inhale Exhale or Thousand Foot Krutch because you know the message is a positive one that lifts God up instead of bringing Him down or glorifying a sinful life (not to mention you can sing along to all of the lyrics).
The choice should be simple when you are deciding what to allow your kids to listen to as well. Fireflight says,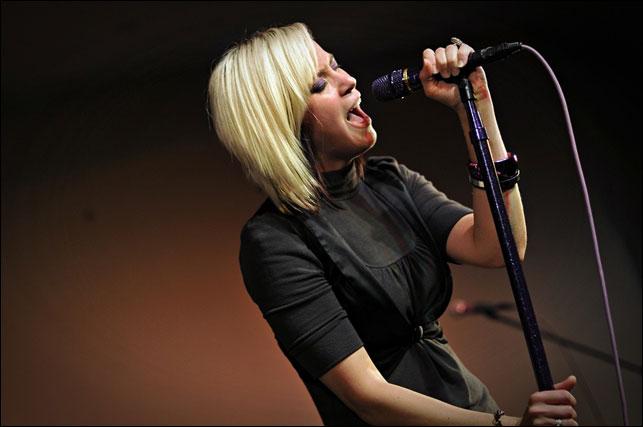 "Sometimes it's hard to just keep going
But faith is moving without knowing
Can I trust what I can't see?
To reach my destiny
I want to take control but I know better"[2]
The popular secular group Stone Sour says,
"I waited here all night for you to come
But your love just disappeared
I'm waiting in the dark for miracles
But miracles don't happen here
Miracles don't happen here"[3]
Teenagers are going to listen to the music they like. They may not be allowed to listen to it at home, but you can bet when most of them are in the car by themselves or out with friends, they are listening to whatever they want. I know I did when I was younger. Any song that didn't have my parent's approval only got played more when I was alone.
You Support More Godly Role Models
It is no secret that the rock world is littered with poor role models. Their songs often glamorize a promiscuous sex life, drugs, and excessive partying. The most important thing though is that a lot of secular bands glamorize atheism and mock the living God. When we purchase their albums or songs, we are contributing to their cause. Now, not all secular rock bands do this, but supporting Christian metal only puts more resources on the other team's court.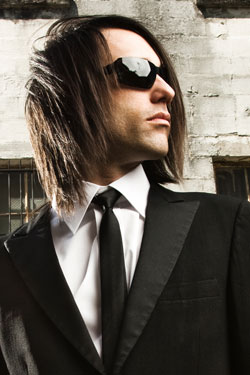 Concurrently, the Christian rock world is filled with godly men and women that can be good role models to followers. Kevin Young has sung for the band Disciple since 1992. The message behind their songs has always been godly and has provided followers with a positive, Christian message. On the band page Kevin says,
"We want people to walk away from our songs directed or pointed in His direction. I don't mean to be so super-spiritual about it, but I think God saves us so we can shine his light on someone else. At the end of the day, winning an award is awesome and it feels good. Having a number one song is awesome and it feels good. But two years down the line, people forget. You couldn't tell me who won Super Bowl XIII. That was a long time ago. I want to do things that have an eternal impact, and I believe that not only means pointing people to Christ, but bringing glory to him." [4]
This message should be much more appealing to Christians than non-believers.
Christian Metal Bands Reach Lost Rock-Lovers
So we have identified that the message coming from these Christian bands is what we want people to hear, but who is hearing it? It is great for believers to get to listen to this message and support these bands, but wouldn't we also want those that need to hear the Gospel to be listening as well? Great news! Most of these Christian metal bands tour with secular bands and give a Christian influence to lost young people and old people alike!
This year For Today played shows in the Van's Warped Tour with a slew of secular bands. [5] A lot of people, Christians and non-believers alike, attend these shows. All of these people heard lyrics like,
"Let my name be feared at the gates of Hell, as I exalt my Savior.
The One that died to buy my victory, and gave me a new name.
Let my name be feared at the gates of Hell, as I exalt my Savior.
In the name of the Holy One of God."[6]
This band prays before their set and authentically attempts to reach the lost with their gift. What about any other ministry could be better?
Many people have credited these bands with leading them to accept salvation. www.metalforjesus.org has an entire page dedicated to testimonies of those that accepted Jesus after listening to metal bands. [7] Should these newly-saved be led to Christianity by music, only to ultimately be condemned for listening to the music that led them to salvation in the first place? This music is important in their lives, and we shouldn't condemn them for listening to what they like. The Holy Spirit will convict them if the music is leading them from Christ. If we do see them drifting to bad music, we should guide them back. We just need to do our homework on the bands they are listening to.
Ultimately, these Christian bands will go to the edge with their music, because that is where the lost are. They toe that line to meet those that need saving where they are. These people might not be reached with traditional ministry. It's not for any of us to say that their ministry isn't blessed by God.
This article can honestly be applied to any Christian music style. Everyone's taste is different, and everyone is led to Christ differently. Let's work together to glorify our Creator and reach people for Him together. Hebrews 10:24-25: "And let us consider how we may spur one another on toward love and good deeds, not giving up meeting together, as some are in the habit of doing, but encouraging one another—and all the more as you see the Day approaching."
Do you think Christians should be able to play heavy metal?
Sources: [1] Interview with John Cooper, main singer from Skillet @ Creation Fest 2013
[2] Fireflight Lyrics "Unbreakable"
[3] Stone Sour Lyrics "Miracles"
[4] Disciple Band Bio
[5] Van's Warped Tour 2014 Bands
[6] For Today Lyrics "Devastator"